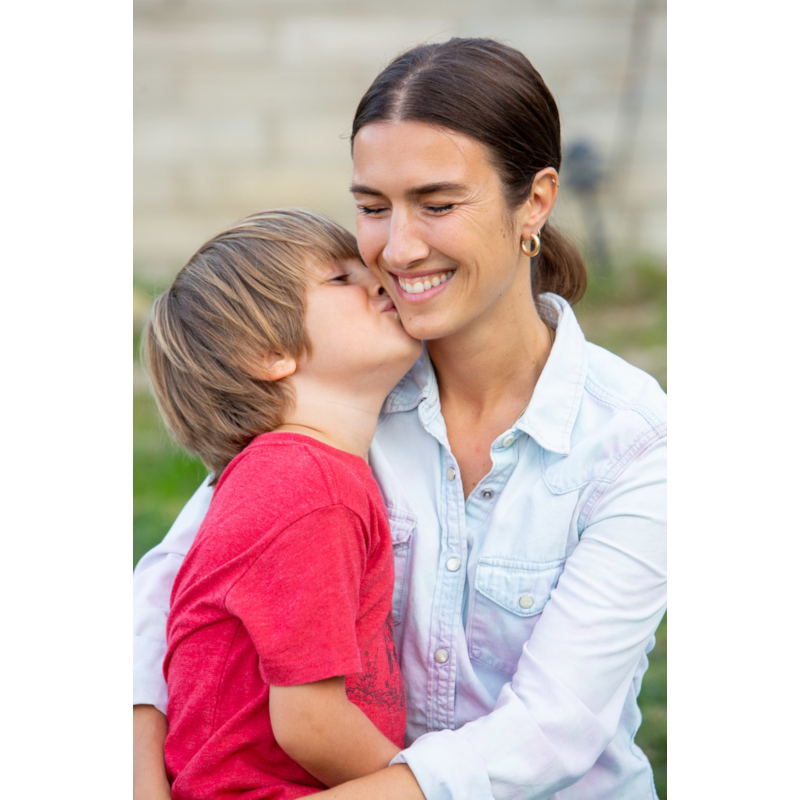 IΣΤΟΡΙΑ / OUR STORY
The idea to create Ouli's came to me when I was pregnant with my first child. While it wasn't the ideal time to start my own clean cult brand, my pregnancy really heightened my passion for providing products that are safe for the entire family.

My experience as a new mother—combined with my 20 years of experience as a makeup artist—really shaped the core values behind Ouli's Ointment. Throughout my career, countless models came to me with raw, inflamed skin crying out for immediate, soothing relief. On top of that, they needed a protective primer for the extensive amounts of makeup they came face-to-face with every day. Having worked with so many faces and skin types and appreciating the beauty of this diversity, I knew I wanted to create products that not only delivered nourishing comfort and a healthy glow—but also had the ability to adapt to all skin types and needs.

That's where the magic happened. The thing is, adaptable products are not only inclusive—they're timeless. They transcend fads, crazes, and eras and eliminate the waste that comes from the disposable mindset that's dominated the industry for so long. Sustainable, universal, and multi-purpose beauty products were the path forward, and I wanted to pave it with my own wonder product. And opa! Ouli's all purpose balm was born.
ΚΛΗΡΟΝΟΜΙΑ / HERITAGE
Honoring my Greek heritage, I drew inspiration from the lush beauty that covers the island of Zakynthos (Zante), where my family's history runs deep. Growing up, I spent my summers here with my Grandmother, Yiayia—absorbing her wisdom and learning her natural remedies whenever I wasn't running through groves of olive and lemon trees and swimming in the clear turquoise waters of the Ionian Sea.
Spending so much time in Zakynthos helped me foster an intrinsic connection to nature and elicit a unique awareness of the environment and its intricate ecosystems. This solidified my choice to source organic, antioxidant-rich ingredients from exclusive suppliers around the world. It also inspired me to seek sustainable packaging that preserves the efficacy of these ingredients—and the delicate balance of our beautiful planet.
ΣΚΟΠΟΣ / PURPOSE
Since day one, our products have been carefully crafted to nourish the skin and soul—with soothing relief that makes you feel like the best version of yourself from the inside out. With overall well-being as our top priority, we're also proud to donate a percentage of sales to local nonprofits that make the world a better place.

To read more about the nonprofits we support, check out: